Se veckans v?der i Sverige!
http://www.vadret.nu

Fair use notice

The Toni Sch?nfelder Newsletter and website contains copyrighted material the use of which has not always been specifically authorised by the copyright owner. The material is being made available for purposes of education and discussion in order to better understand the complex nature of corruption in today's world. I believe this constitutes a "fair use" of any such copyrighted material as provided for in relevant national laws.

The material is distributed without profit to those who have expressed an interest in receiving the included information for research and educational purposes. If you wish to use copyrighted material from this site for purposes of your own that go beyond "fair use", you must obtain permission from the copyright owner. Toni Sch?nfelder cannot guarantee that the information contained in the Corruption News service is complete and correct or be liable for any loss incurred as a result of its use. Nor can Toni Sch?nfelder be responsible for any subsequent use of the material.
Since 1996 on the net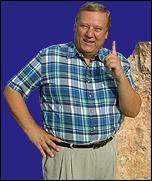 ----
I like hydrogen and fuel cell powered engine, for cars and buses.
No polution, Pure water.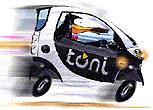 Pinguin Site

Dagliga EU nyheter
Daily news in english
Klicka p? respektive link
Ryssland
Ett land d?r m?nniskan inte ?r en m?nniska. Staten ?r allt medborgaren ingenting.
----
Artiklar som du bara m?ste l?sa. Vakna upp Sverige